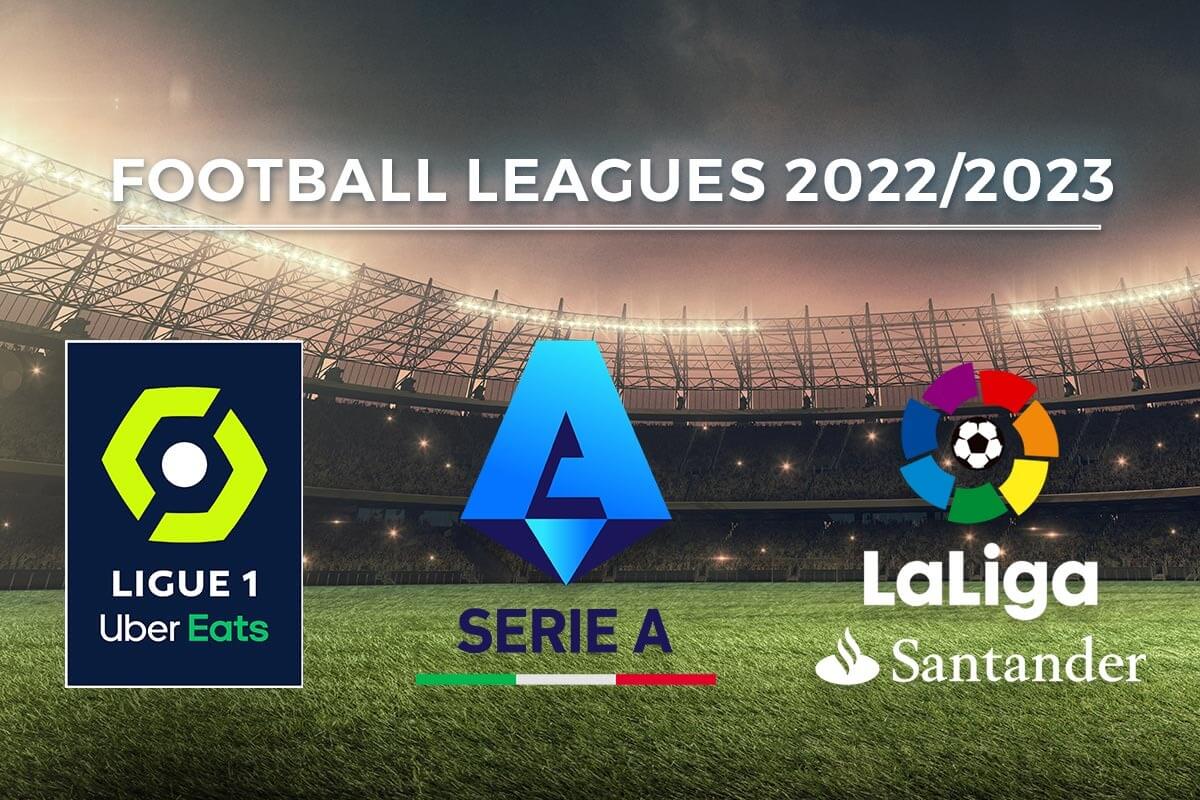 HIGHLIGHTS WITH GOALS & KEY ACTIONS OF THE NEXT 2022/2023 SEASON OF MAJOR EUROPEAN FOOTBALL LEAGUES
Ligue 1 Uber Eats in France is the League of Talents with some of the best players in Europe like Messi, Neymar Jr. and the rising star Kylian Mbappe to form a galactic forward trio at Paris Saint-Germain, club where eyes will be hooked.
LaLiga Santander in Spain is one the most valuable football leagues in the world in terms of results, attendance and trophies over the past 20 years and includes major clubs like Real Madrid, the last Champions' League winner, FC Barcelona & Club Atlético de Madrid.
Serie A in Italy is one of the richest heritage in football with the most prestigious clubs by starring historic Juventus FC, AC Milan, FC Internazionale, Napoli SSC & AS Roma.
GOALS, HIGHLIGHTS & KEY ACTIONS
DELIVERY OVER STREAMING IN 12 HOURS
AVAILABLE FOR MOBILE, WEB & OTT SERVICES
TERRITORIES UPON REQUEST
‍
‍
‍