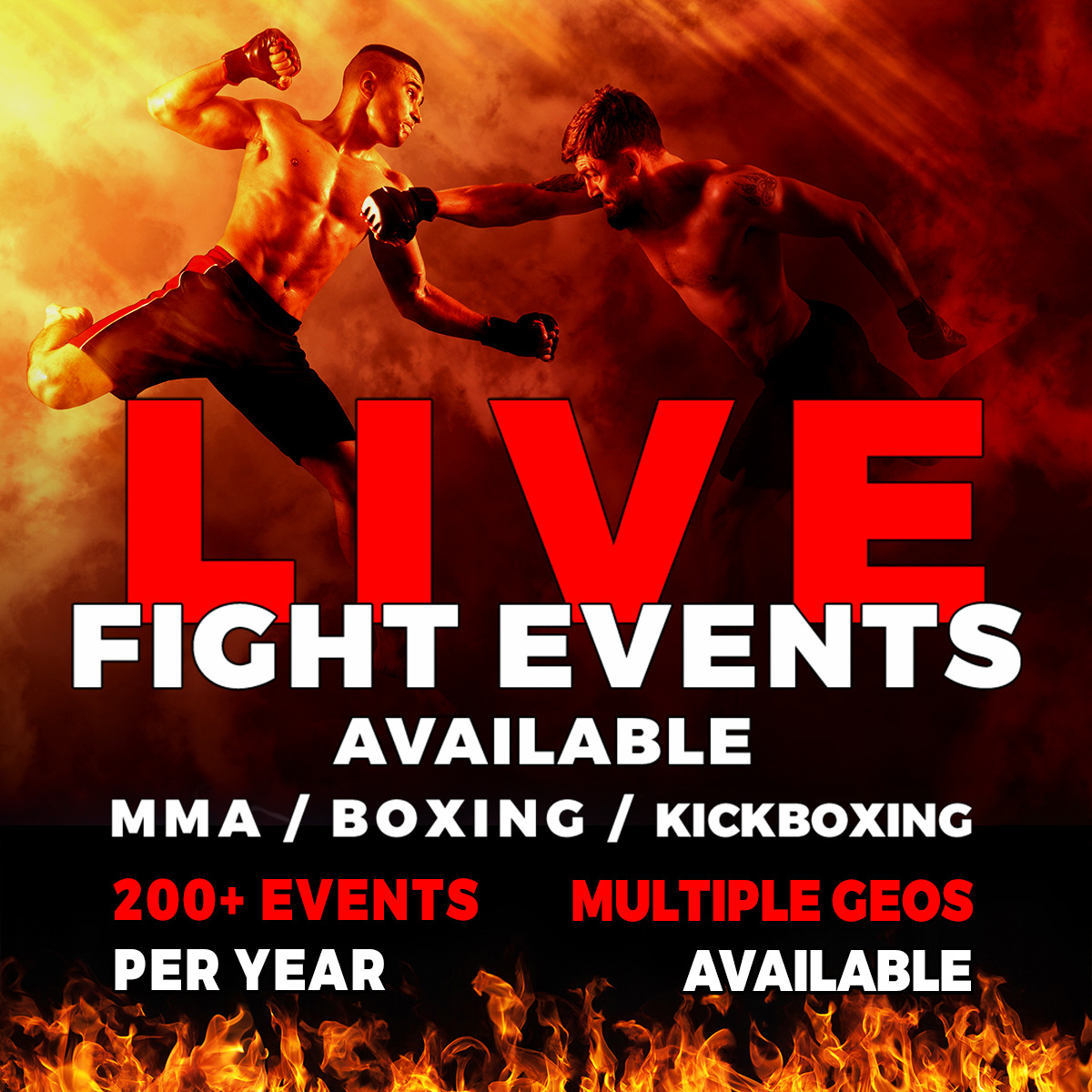 Promoters from all around the world, delivering thousands of hours of prime MMA, boxing and kickboxing action.
Promising rookies and confirmed stars are stepping into the ring.
You do not have the service to broadcast the content?
We can help by providing a complete solution, with a platform to manage and monetize these LIVE as well as engage your users.